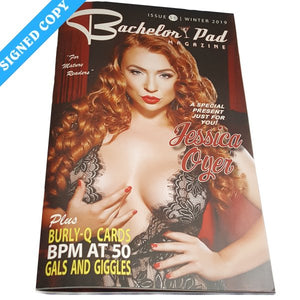 Bachelor Pad #50, Winter 2019 - Signed
Landmark issue featuring "The Pterodactyl Riders", illustrated by Rick Forgus. Also features pinups of Jessica Oyer, Annette Coquette, Irina Voorhees, and Vivi Louise!
Story description: When his plane crashes in the jungle, luchador El Sereno must work with a mysterious tribe of women to get home by Christmas.
Doc's signature will be on the story page unless otherwise requested. Please specify if you want anything special written out!