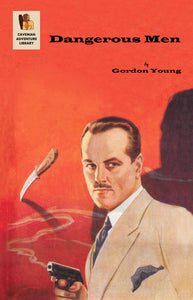 Dangerous Men by Gordon Young (CAVEMAN ADVENTURE LIBRARY 4)
Don Everhard is a gambler, adventurer, sharpshooter—a man who has never cheated anyone who didn't deserve it and never troubled the police with anything he could handle himself. A chance encounter has put him back in the presence of the one woman who ever had any power over him, in the aid of a weak man with a dark secret that may cost them all their lives.
The CAVEMAN ADVENTURE LIBRARY is proud to present this important pre-noir thriller in its first US printing since its publication over 100 years ago!