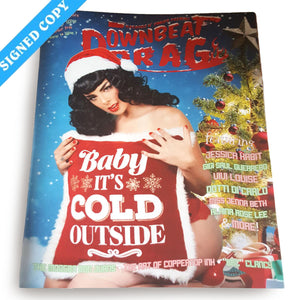 Downbeat Drag Vol 1 #7, Winter 2019 - Limited Print Edition - Signed (Pinups)
More retro greatness from Ratrodz N' Pinups, featuring the conclusion of "Fire in My Head Blues", plus Jessica Habit channeling Bettie Page, Gigi Saul Guerrero, Alaina Rose Lee, Miss Jenna Beth, Dotti di'Carlo and much more holiday goodness! 
Story description: The wandering Rev. Holyoak confronts an undead blues singer in a tiny Tennessee town.
Doc's signature will be on the story page unless otherwise requested. Please specify if you want anything special written out!